Attention: Entrepreneurs, Consultants, Business Owners & Freelancers
You can build a profitable & scalable Digital HQ, and create all the winning proposals, templates, scripts, emails, and compelling sales messages you need…

To CONVERT all your visitors from social media, search engines and email lists into CONSISTENT BUYERS.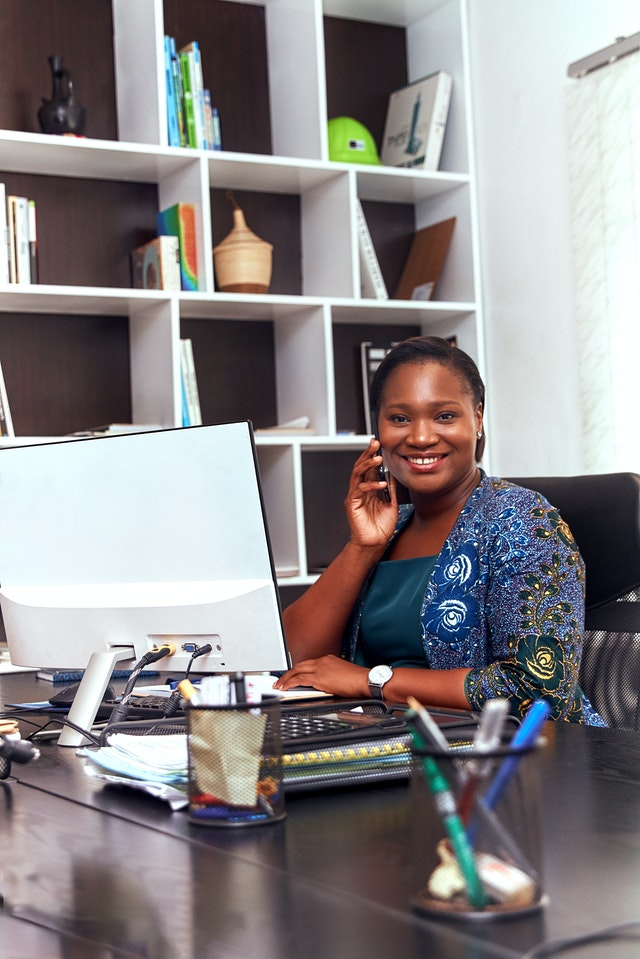 The
30-Day DigitalCEO Challenge
If you can use MS Word, then this Challenge will help you exponentially grow your income… no experience required!
Frustrated because you don't know how to attract your ideal audience using social media, email, proposals and sales messages?
Struggling to create a pipeline of consistent, targeted traffic to your website?
Getting under-priced because your business isn't well-packaged?
Failing to convert your website visitors to buyers?
Worried about wasting time and money on traffic and seeing no results?
Getting most of your orders from family, friends and referrals (many of who end up not paying)?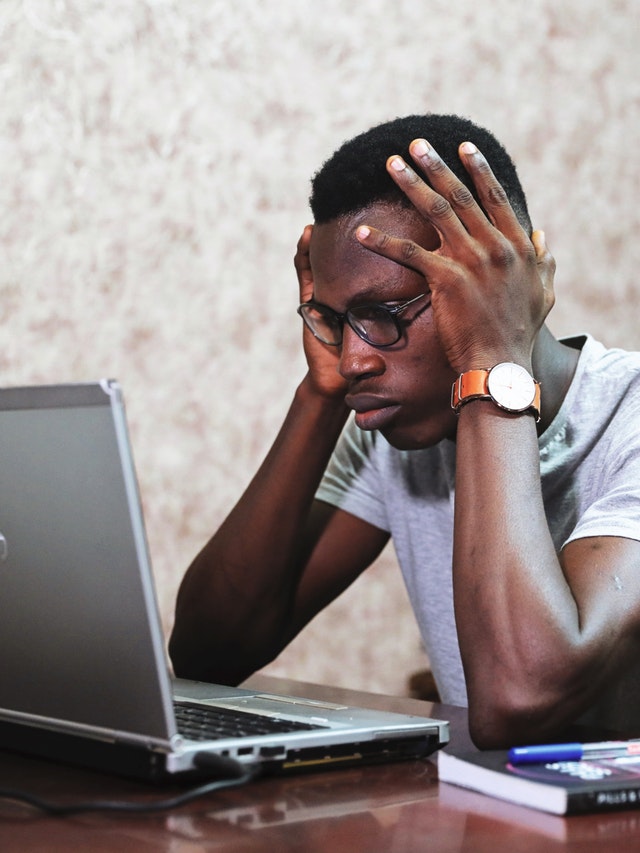 ---
Because I Went Through The Same Struggles You're Going Through Right Now…
I had skills and expertise.
I had read books, taken courses and signed up for different programs so I could learn how to grow my business online…
I set up blogs, hoping the sales will come… Nothing
I set up sales funnels… Zilch
I created products I "thought" people needed… Zero
And when results eventually came, they came in bits and pieces…
There was no consistency...
On some months, I would have more demand than I could handle...
And make $1000s in the process.
On other months… crickets… Nada
It felt more like a ride on a faulty rollercoaster than an adventure.
What I didn't realize at this point was that I had discovered individual parts of a Framework that, IF COMBINED THE RIGHT WAY, could solve all the problems I had…
And start bringing in subscribers, leads and buyers into my business.
This has totally changed my business and my life!
What's the 30-Day Challenge All About?
---
Whether you want to turn your skills into a source of extra income, go from side hustle to profitable business, or maybe you've not even decided which of your skills to sell, The DigitalCEO Challenge will help.Using our proprietary P.A.S.S. Framework, the DigitalCEO Course gives you a step-by-step walkthrough on how to build, grow and scale your Online Business.You will develop a beautiful and highly-converting website, and also have access to video lessons, templates, scripts, worksheets and an exclusive community. In short, we will take you from none to done... in 30 days!
Video Lessons & Community
---
Even if… you don't know much about tech
Even if… you're confused about where to start from
Even if… you're not great at writing copy
Even if… You've previously failed at creating websites
---
Here's a glimpse of what's in store for you
Module #1: Define Your Audience
The first step to success in your Online Business is to know EXACTLY who you are selling to. This single step can make or mar your whole business. Your audience should determine your choice of words, your type of offer, and the marketing channel to use. The last thing you want is to create a beautiful product that nobody wants.
Module #2: Create Your Product
At this stage, you will create products and offers to cater for your audience depending on which stage of the customer journey they are in. Learn how to package your skill and expertise into products or services. Never again will you have to worry about what to sell or what product to offer; you will learn how your audience themselves can help you decide what to offer them.
Module #3: Develop Your Strategy
Your business is as good as the strategy you implement. I will sit with you in the trenches to develop a sound strategy for building a sustainable business. You will know what to do even if the market conditions change; you will make your business as recession-proof as possible.
Module #4: Create Systems & Processes Around Your Strategy
Based on the strategy you've developed, you'll set up the systems, processes and automations that will help your business run like a well-oiled machine. From lead generation and client acquisition to email marketing automation, everything will run so smoothly that your visitors will be left impressed. And the best part is that you will not need to be "in the office" before all these take place.
Module #5: Time to Launch
Now that you've figured out all the parts, it's time to bring them all together into a powerful Online HQ. You will make your first sale, or first 10 sales. You will gain confidence to ask for the sale, and you will get it! You will also make improvements on the way and be ready to scale your operations for even greater profits.
Module #6: Scale Up!
Launching a business is just the beginning, growing and scaling it is what will give you the kind of income and lifestyle you need. You will learn how to build predictability into your business such that you know that for every 1 Naira you invest in advertising, you will get X Naira back.
The DigitalCEO Challenge is for you if…
You want a proven framework that will help you increase your income without increasing your workload. The secret is in systems and automation!
You want to charge more for your skills and stop depending on referrals or "family and friends" network.
You want to position yourself as an expert and go-to person in your industry.
You want to build predictability into your business, so that you can safely project how much will come into your business through your marketing efforts.
You want to have more subscribers and customers than you can personally handle.
You want to put a structure around your business so that it continues to run even if you take a vacation.
---
The DigitalCEO Challenge is NOT for you if…
You are not willing to put in the work required to grow your business.
You want to learn advanced Web Development skills or get a Developer Certification.
You are very new to the whole computer thing. E.g. You find it difficult to use Microsoft Office package.
Now at this point you might be asking…
To Teach Me How To Convert My Visitors Into Consistent Buyers?
I'm Emmanuel Olonade, founder of Digital.ng. I am a Digital Entrepreneur with special focus on Web Design & Development and Digital Marketing. My other interests include Artificial Intelligence and Blockchain. I have an MSc in Advanced Computer Science from Swansea University and a BSc in Computer Science with Economics, Obafemi Awolowo University.
I got into Digital Marketing in 2010, falling, getting back up and learning many things along the way. In the past few months, I have trained 100s of entrepreneurs and business owners from multiple countries on how to turn their website visitors into consistent buyers. And I have earned multiple 7-figures in Naira by helping clients set up systems for generating subscribers and customers.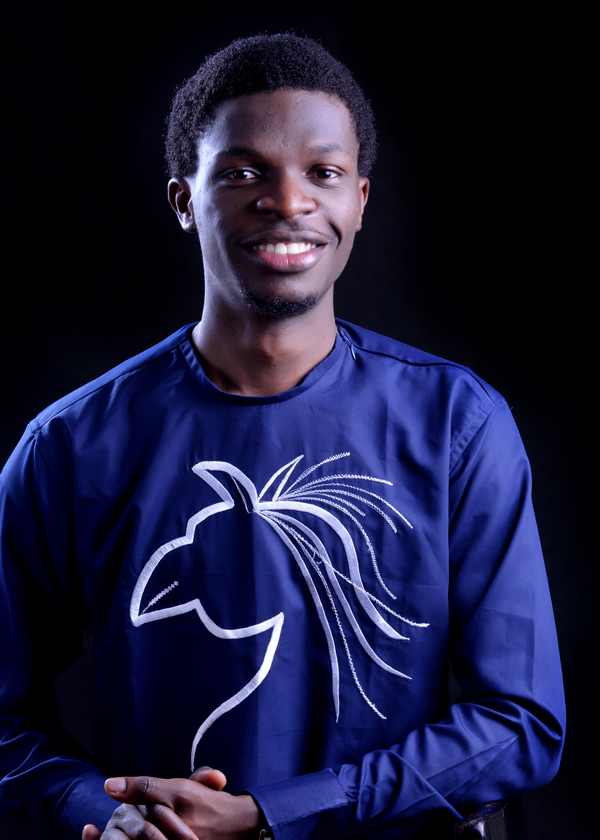 Social Media Guide: You don't have an Online Business if NO ONE is visiting your website. Follow this guide to send the right message, at the right time, to get your audience engaged enough to visit your website and ultimately buy.
Facebook Ad Campaign Guide: Not all Campaigns are born equal! Follow this guide to set up your Ad Campaigns the right way, right out of the gate.
Ad Optimization & Scaling Checklist: When you begin to get results, the natural thing to do is to scale. Follow these steps to increase your Ad spend while avoiding the ban.
Facebook Pixel & Custom Conversion Guide: Set up Facebook Pixel and Custom Conversion tracking the right way.
Facebook Ad Setup & Scaling Checklist: These steps will make sure you've ticked all the boxes when running your Campaigns.
Contract Workflow: Map out your project workflow with this proven template.
Client Project Setup: Use this Guide to lay out your project the right way from the start.
Client Contract Email Templates: Swipe these email templates to set the right tone to your client and get them to make a commitment.
Project Completion Template: When everything is done and dusted, that isn't the time to let down your guard. Protect yourself by signing off the project the right way.
Client Termination Template: Life happens, and things can go awry. Get the right documents to prevent issues that can come up after you've stopped working with clients.
Expert Positioning Guide: Been perceived as an expert is a sure way to gain your customer's trust. Use this guide to position yourself as an expert to your clients and get that sale!
Expert Positioning Script: Follow the script provided to create your own "yes-getting", doubt-destroying, expert-positioning script.
eCommerce Email Templates
Customer Retention Emails
Hiring Process Guide: Hiring or automation is necessary for growth. Discover which route to take with this guide.
Hiring Worksheet: Use this worksheet to determine if you should hire someone new or simply reassign tasks among your current team members.
Employee Agreement Template: Follow this template to safeguard against any issues that might come up if things get messy with an employee.
Independent Contractor Agreement: Sometimes, what you need is not a full-time employee, but a Contract Staff. Use this template to sign one up.
Setting Up Contract Staff: Use these templates to set up your Contract Staff the right way.
SUPER BONUS! Marketing Plan Template
SUPER BONUS! Competitor Analysis Template
Pre-Consultation Kit:Learn what to put in place before your prospective client shows up
Audit & Strategy Proposal Kit: Follow these winning proposal templates to win 80% of the projects you apply for.
Proposal Agreement Kit: Winning the Project is something, knowing what exactly to put in the agreement is another. Create comprehensive agreement documents with these templates.
Buyer Research Kit: Knowing exactly WHO you are selling to is the most important step in making the sale. Use the guide and samples to research and understand your audience.
SUPER BONUS! Proposal Delivery Kit: Your proposal's perceived value starts from your first email. Use this script to get a foot in the door.
SUPER BONUS! Portfolio Kit: Use this sample portfolio to create a personal portfolio to showcase to clients.
HIGHLY-CONVERTING SALES FUNNEL TEMPLATES
Free Plus Shipping (Physical Product) Funnel
Mentorship & Direct Access To Me!
Weekly "State-of-the-Union" Sessions
"CREATE YOUR OWN MASTERCLASS" TEMPLATES
Smart Solopreneur Masterclass Templates
Expert Guidance on Creating Your Own Course
ULTIMATE KIT SUPER BONUSES
SUPER BONUS! An Exclusive Community (Priceless!)
SUPER BONUS! In-House, Never-Released Swipe Files ($2,500 Value)
VALUE PACK
Here's the Value You're Getting From the DigitalCEO Challenge…
DONE-FOR-YOU TEMPLATES, SCRIPTS, SWIPE FILES AND WORKSHEETS ($3,500 VALUE)
Weeks of research and $1000s went into gaining the information provided in the resources you will be getting. We will also share with you, information and resources we've never previously publicly released.
THE DIGITALCEO COURSE ($2,500 VALUE)
The six modules are created to give you a step-by-step guide on how to take your business from NONE to DONE in a few short weeks. From putting the right strategies and processes in place, to building sustainable systems that can run on their own such that you can take a vacation and meet your business alive and well when you get back!
THE DIGITALCEO CHALLENGE ($1,500 VALUE)
In addition to the amazing course content, we are providing a challenge-style training format which is guaranteed to help you achieve more than if you go the journey alone. I will take you by the hand, using my vast experience as a Digital Entrepreneur and Consultant, and show you how to put all the strategies and tools to work in your business.
A PRIVATE COMMUNITY (PRICELESS)
It is difficult to put a price tag on a community of amazing, supportive and like-minded individuals who are on the same journey with you. This would make you less likely to quit when the going gets tough. You will get honest feedback and real "ginger" to take the required action. The vibe in the group alone is worth the price of the course.
WEEKLY "STATE-OF-THE-UNION" CALLS ($1,500 VALUE)
On these progress and accountability group calls, we will sit down to analyse your progress and you will get feedback and advice on what to do next. You will also have the opportunity to ask me questions about various aspects of life and business.
LOWEST PRICE EVER
I'll be upfront with you; this is the launch version of the course and as such, we're offering it at rock-bottom price points. I assure you that you will NEVER EVER find this course this ridiculously cheap AGAIN.
The total value of the entire 30-Day DigitalCEO Challenge is $9,000 + OTHER SUPER BONUSES!!!
But …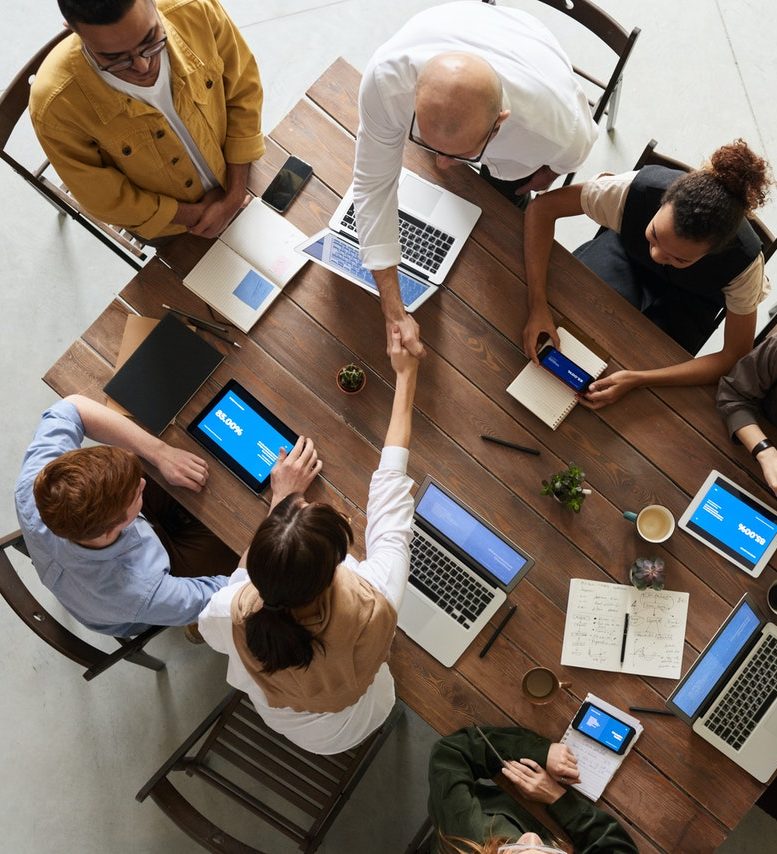 You'll Get All At A Massively Discounted Price…
Build, Grow & Scale Your Online Business | Design Beautiful & Highly-Converting Website | Video Lessons | Done-For-You Templates | Worksheets | Guides | Checklists | Swipe Files | Join Exclusive Community
Your Questions Answered
Answers To Frequently Asked Questions
What To Expect After You Make a Purchase
For the Starter and Growth Plans, when you enrol today, you will receive a Welcome Email and immediate access to download your files. All you have to do is to customize the files, follow the steps outlined in the guides and start generating revenue right away!

If you enrol in the Ultimate plan, you will have immediate access to the resources for the Starter & Growth Plans. You will also begin an indoctrination series within 24 hours of your registration to get you adequately prepared for success with the Course and Challenge. However, many of the exclusive resources for the Ultimate Plan (including access to the Community) will be made available when the course starts (on 17th May).
Just Imagine What Your Life Will Be Like Within The Next 1 Month
---
A clear framework with strategies and systems for increasing your revenue.
Your own "Digital HQ" website that presents your skills and generates subscribers and buyers round the clock.
The systems and processes for turning visitors to subscribers and clients.
If You've Come This Far...
You've shown commitment by reading to the end. Now is the time to take action to transform your life and business. Think about these:
How will life be if your business could bring in consistent income so that you can live the quality of life you've always desired?
What if you had a business that wouldn't require your physical presence before it runs, where you can attend to other equally important duties?
How will you feel when people thank you and send heartfelt prayers because you've helped solve their problems and helped them live better lives?
What if you could have all the resources you need to achieve your deepest desires?
How would it feel like to be free of the worry and anxiety that comes with changing economic conditions?
The 30-Day DigitalCEO Challenge was created to help you achieve these and more… You can go from being confused and having no idea to owning a profitable, growing and sustainable business that runs on autopilot. You will finally be able to build the future of your dreams. You can do it… If you give me the privilege of showing you how.